Get free advice on how your company can deliver business results with BUPLAS
At Future Perfect, our goal is to help companies deliver business results through our research-based analysis and tailored communication solutions.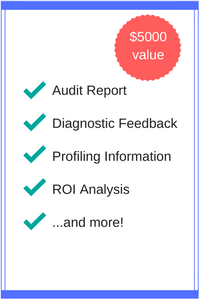 That's why we're offering free company assessments – to help you identify the gaps within your organization and offer you advice on how to bridge them.
Our team of business and linguistics experts will evaluate your current process in recruitment, training, or operations, and show you how you can exceed your KPI targets and internal performance goals.
With a free evaluation, you will receive:
A detailed report of the gaps within your organization.
Practical, actionable and relevant suggestions backed up with data.
Expert analysis to help you take our suggestions forward.